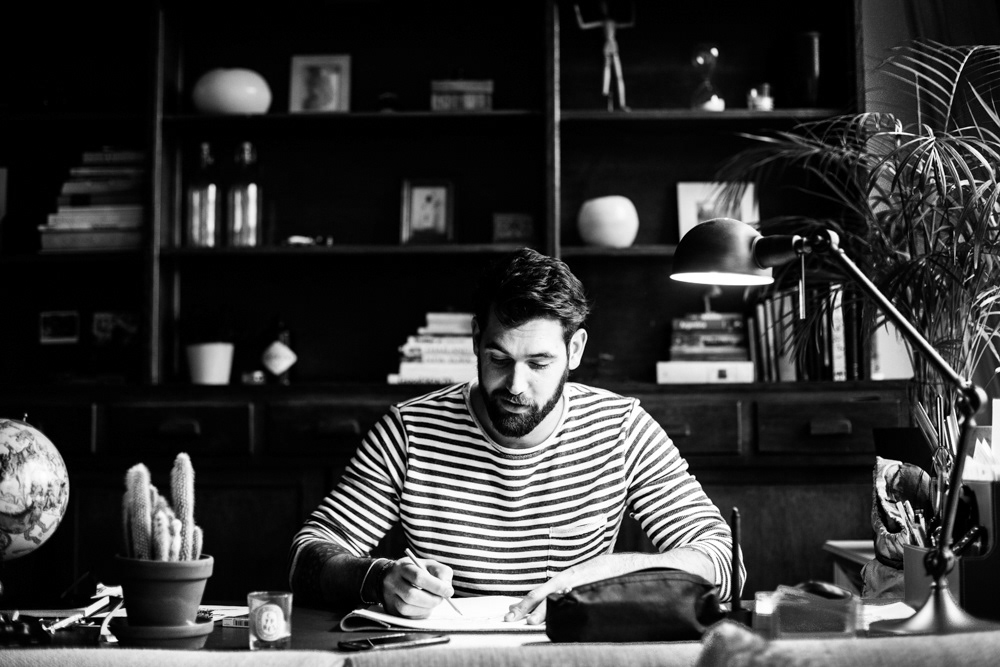 An Amsterdam based illustrator and artist, and my passion is drawing! Since the time I could hold a pencil I've been using it to depict my imagination and the world around me. 
With high school behind me I went te become a dentist but pretty soon I found out this path would lead to certain misery. I started listening to my heart and after I quit I ended up at the Willem de Kooning Academie studying illustration. 
After 5 years of learning about techniques, concept, grafic design and developing my own style I walked out with a bachelor in fine arts and started my work as a freelance illustrator.
Since then a lot has changed. After having the priviledge  to do  a lot of cool projects like paintings and murals I now have bigger fish to fry. Companies like Vodafone/Ziggo, Van Gogh Museum, A-dam Underwear, Skins Care, Lagunitas and more are asking me to translate their ideas into visual stories.